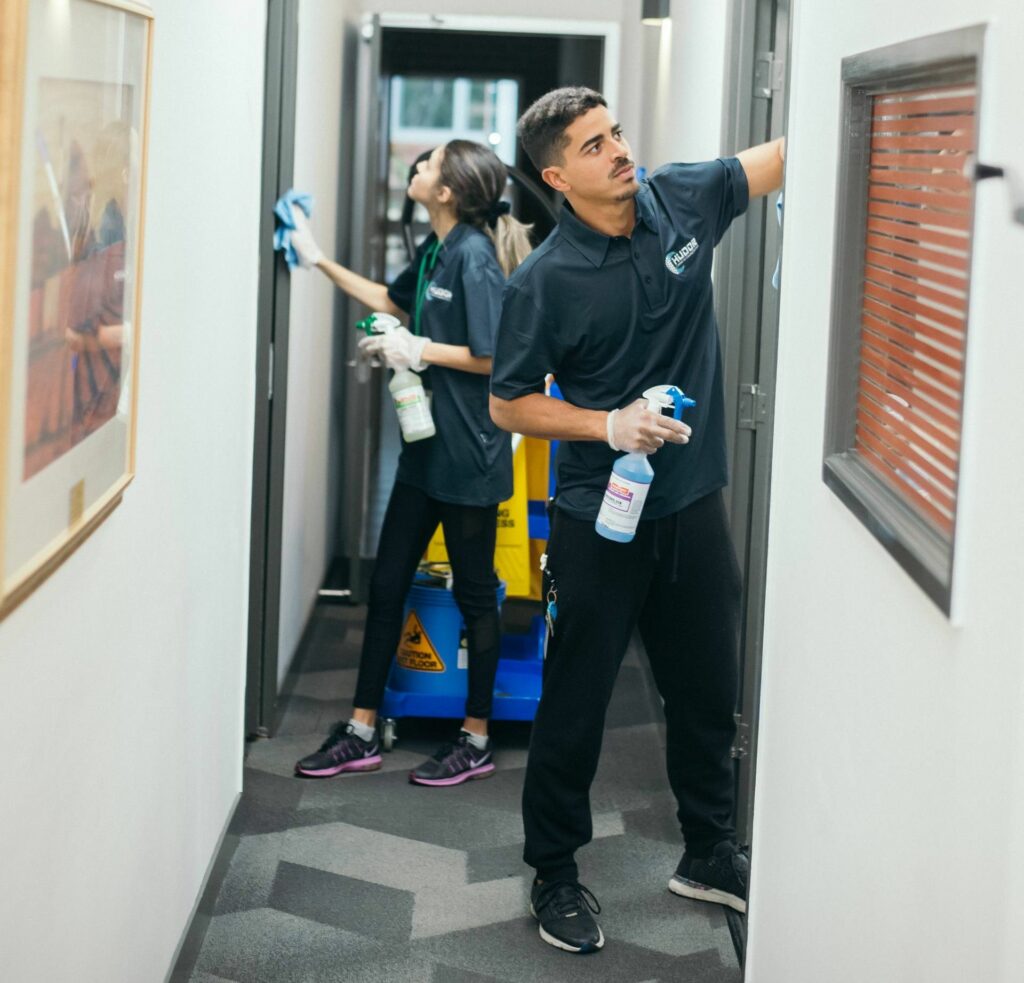 We are trusted, valued commercial cleaners for some of Australia's most iconic commercial brands.
Hudor's professional, service-oriented in-house team is dedicated to consistently maintaining the polished presentation of your commercial building while ensuring the health and safety of all occupants. Our goal is to present a positive and lasting impression on everyone who visits your building, and a clean, welcoming, and productive environment for all who work there.
When it comes to health and safety, we embrace industry best practices. Hudor's priority will always be to keep business owners, tenants, clients, and visitors safe within the commercial building while avoiding any potential issues.